We have wireless access and wireless printing available for you to use you personal devices.  "This project is supported by the Institute of Museum and Library Services under the provisions of the Library Services and Technology act as administered by the Missouri State Library, a division of the Office of the Secretary of State"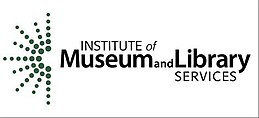 The Wright County Libraries are all open again! Please follow the guidelines to ensure the safety and health of the public and staff. This includes Hartville, Mansfield, and Mountain Grove branch libraries.
Returned library items are being quarantined for 5 days before going back into circulation, consequently, all materials must be returned to the book drop or inside tub.
Staff will be sanitizing books, computer stations, door handles and other areas frequently during the day. At the present time, there will be no programs or meetings at the library.
The library cannot take donations at this time due to Covid-19. Please do not put donations in outside drop box or leave setting outside.
Practice social distancing at all times in the library.
No social gatherings. No meeting rooms available at this time.
Please, conduct your business within a 30-minute time frame.
Computer use is limited to 30 minutes at this time. There will only be 1 – 3 computers available depending on branch social distancing accessibility. No one-on-one computer assistance will be provided.
Maximum building occupancy at this time is 10. Staff will enforce this number to ensure the safety and health of our community.
Patrons must use hand sanitizer and are strongly encouraged to wear masks which are available at the hand sanitizer stations.
If uncomfortable entering the building or following any of the current requirements, curbside service is still being offered as an option. Please call the library and let staff know when you arrive out front.
Just a reminder that your Wright County Library District card gives you access to ebooks, audiobooks and magazines for FREE!! Download the Libby app on your smart phones, tablets or laptops and enjoy downloaded books on your electronic devices! Contact your local library for more information!
The Wright County Library District Board, Library Director and staff appreciate everyone's cooperation in keeping patrons and our community safe and healthy.