Welcome to Wright County Library!
DUE TO COVID-19 – We are open and our library hours have changed! 
The library will not accept book/magazine, etc. donations at this time.
We will be doing everything we can to keep our patrons and staff healthy.
Hartville 417-741-7595    htvlib@wrightcounty.lib.mo.us
Mansfield 417-924-8068    manlib@wrightcounty.lib.mo.us
Mtn. Grove – 417-926-4453   mglib@wrightcounty.lib.mo.us
ONLINE RESOURCES AVAILABLE!
Check out the new Libby App to access online books (text and audio books) and the TumbleBookDeluxe Suite of limited time offerings-Math, Teen, AudioBookCloud, and Romance.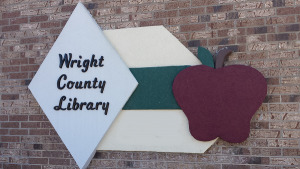 Wright County Library strives to provide the best possible service to our patrons and we welcome any suggestions or comments you  may have.
Browse our website links to learn more about Wright County Library hours and news.                       
Browse our Library Catalog along with all the libraries in our Missouri Evergreen consortium to find that particular title you have been wanting to enjoy.  Access your personal account to see what is checked out, place items on hold, check notifications, see history of items checked out, and much more.
Various online resource links are available to EBSCO, Finding Missouri: Our History and Heritage, HeritageQuest Online, National Library of Medicine Databases and Electronic Resources, News Bank, and TumbleBook Library.